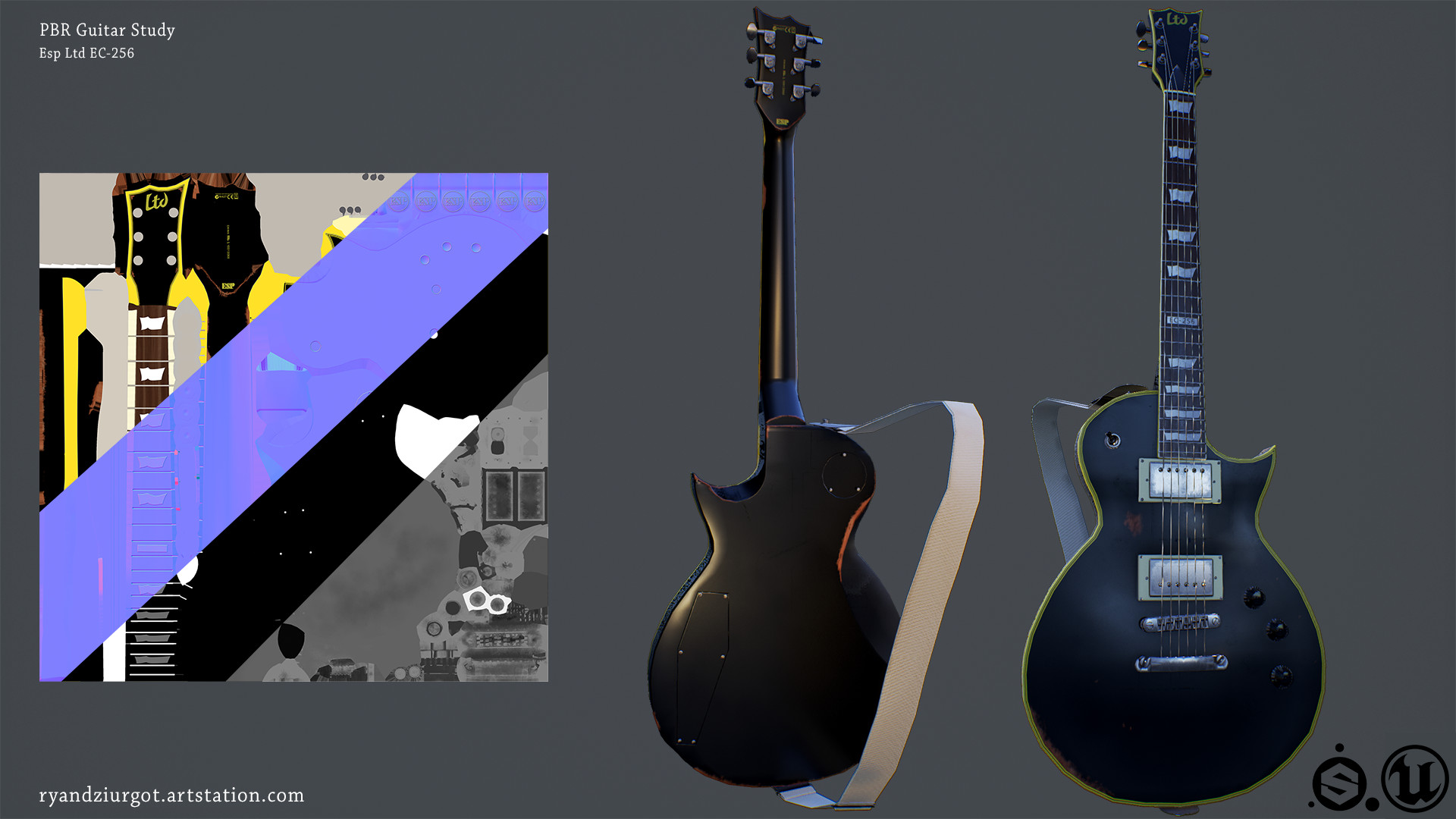 UE4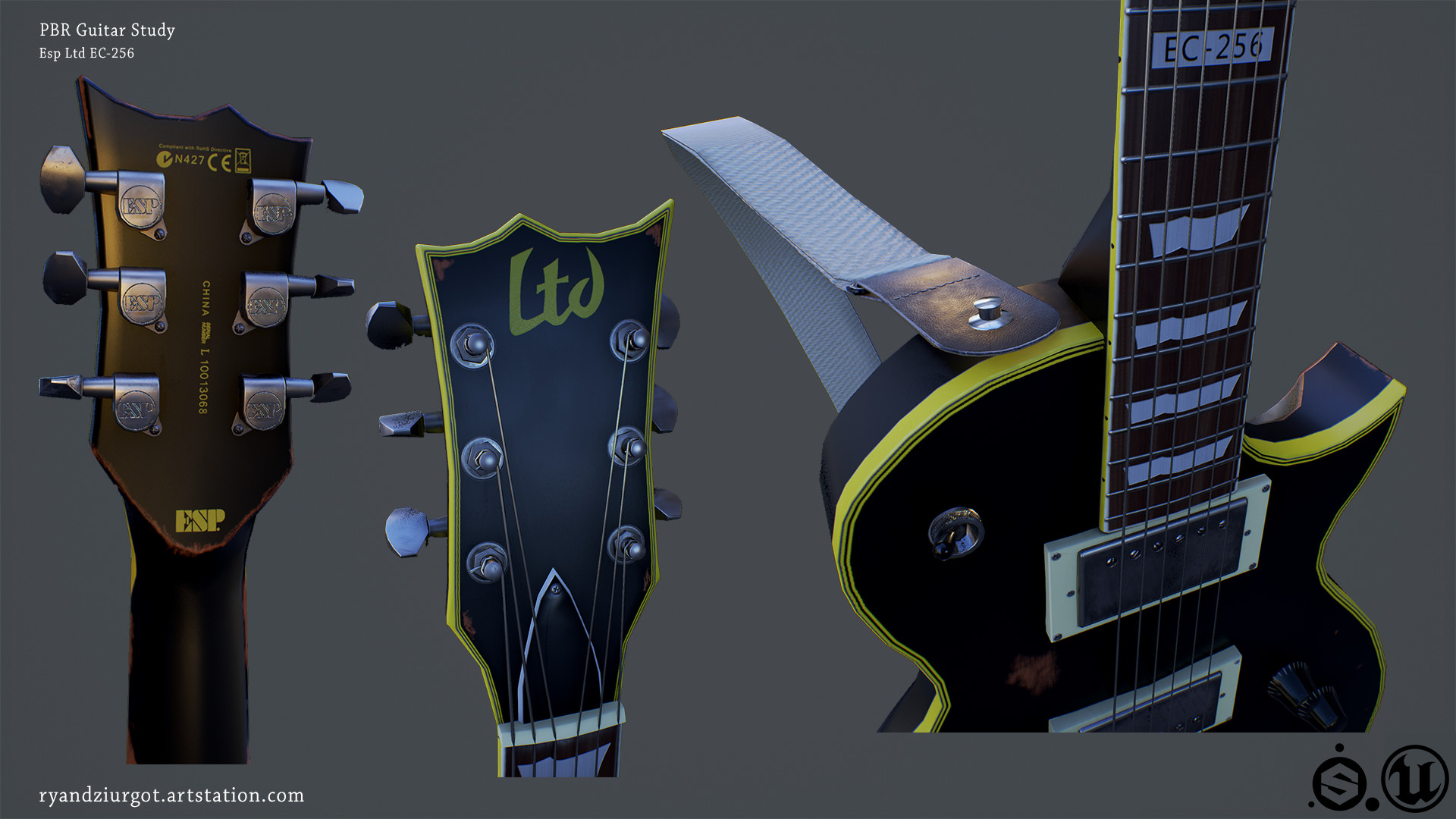 UE4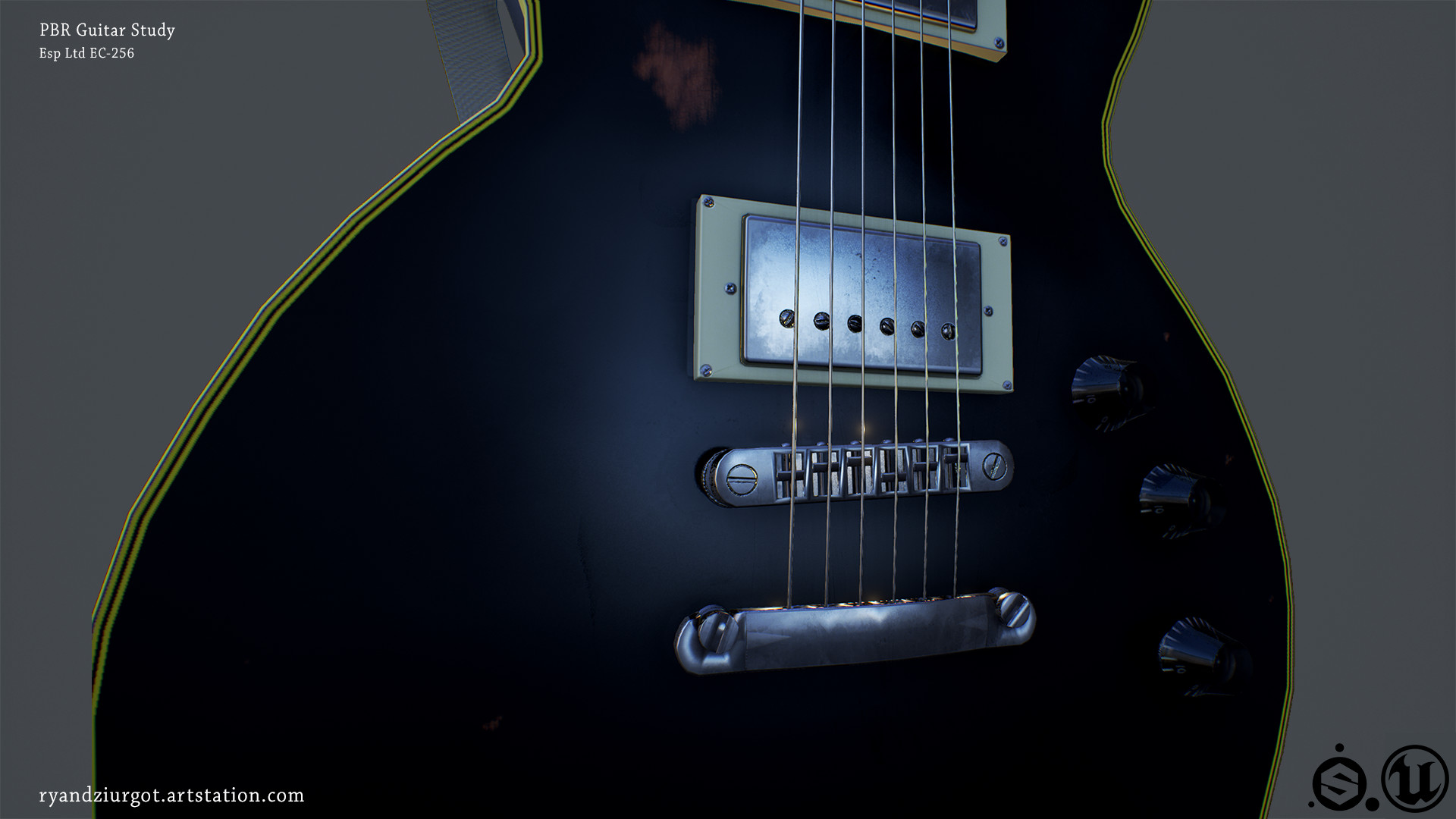 UE4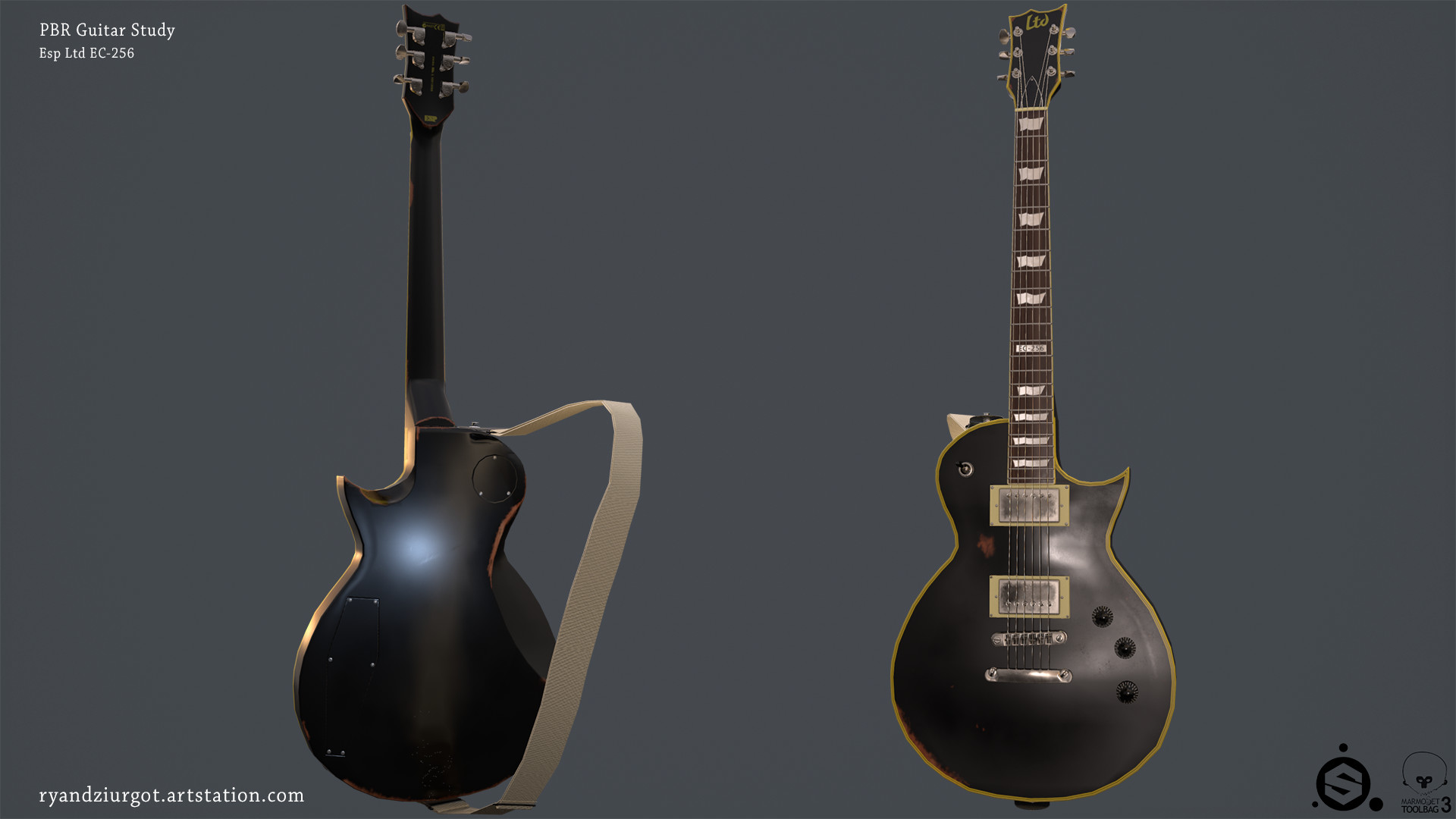 Marmoset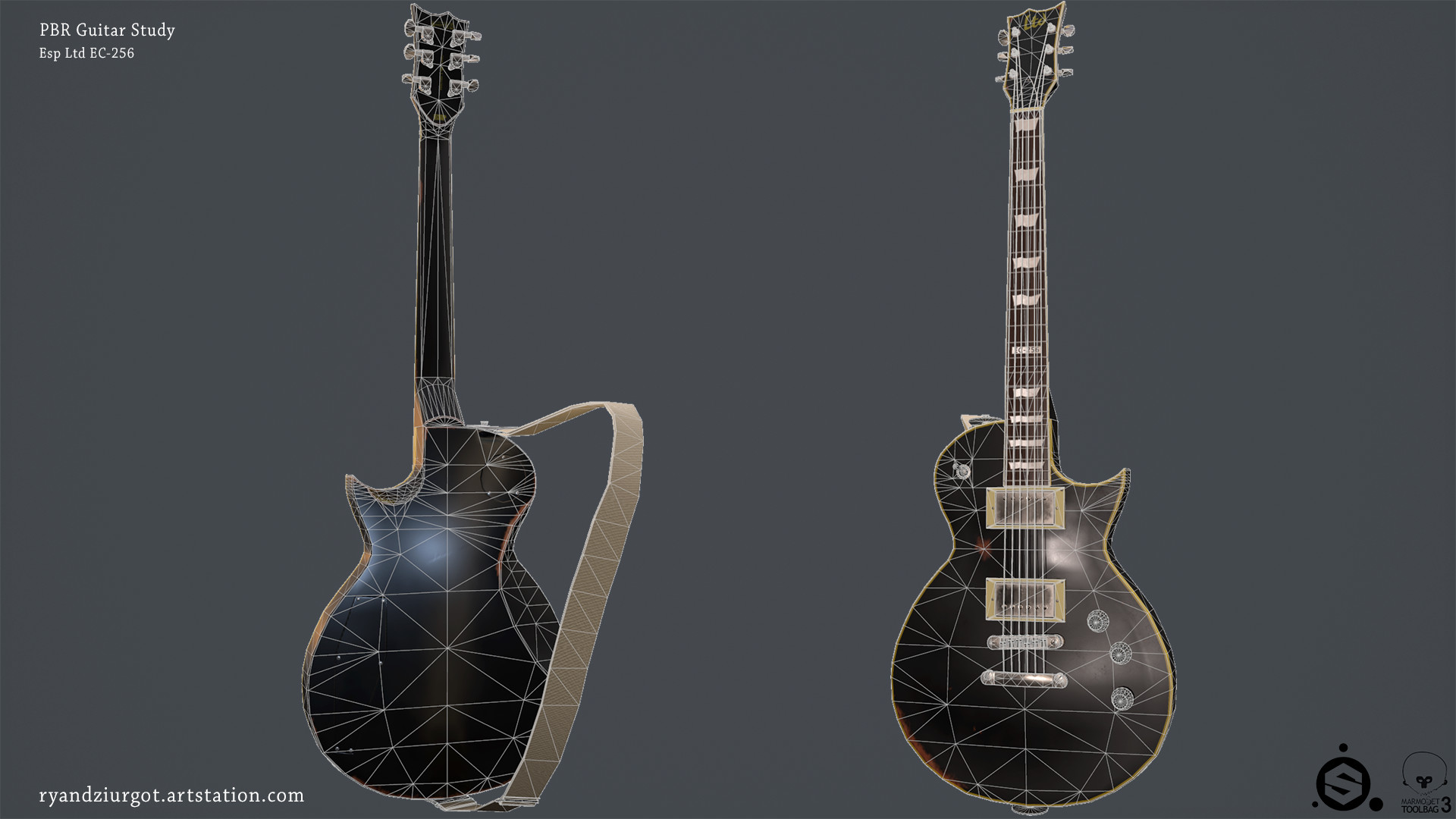 old wireframe worked really well till i seen all the banding in the normal map happen in UE4.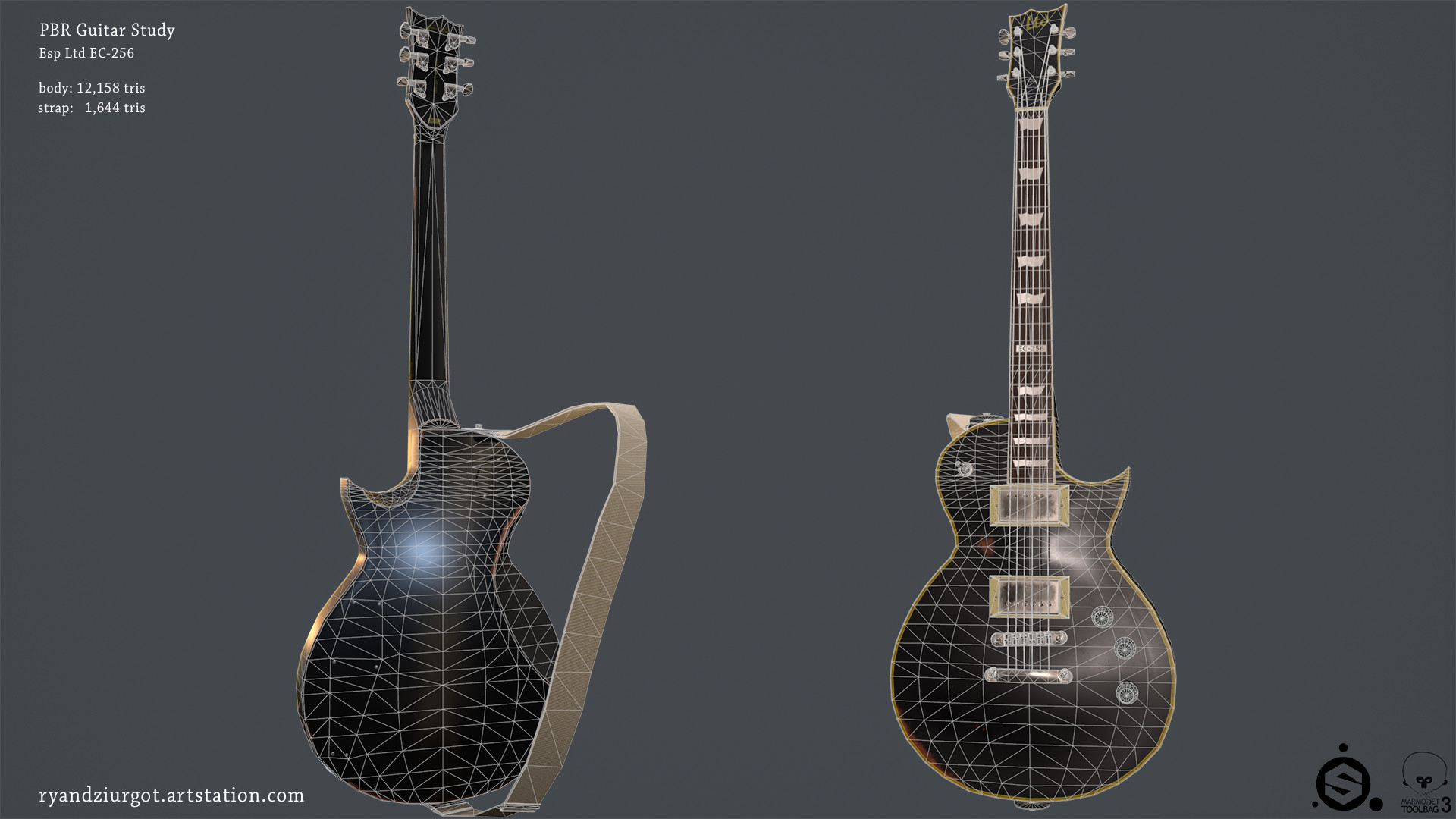 higher poly wireframe to avoid banding issues in normal.
A PBR study of my guitar. I wanted to focus on textures and materials and staying in Substance Painter for most of it. All Materials made in Painter. I worked off built in materials and alphas in Photoshop.